About International Hair Restoration Systems
Hair Loss Specialists – Jacksonville, Florida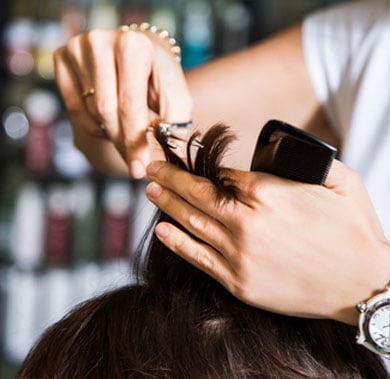 Hair Loss Solutions for Men & Women Since 1990
For over 25 years we have been the number one leading hair loss treatment and hair restoration clinic in the Jacksonville, Florida area, offer all proven hair loss treatment and hair replacement solutions for men, women and children.
As members of Transitions International Group, the preeminent international association of hair restoration professionals, our highly trained and skilled technicians have years of continuing professional education to provide our clients and patients with the very latest and best hair restoration and hair loss treatment solutions. We specialize in medical, non-medical and clinically proven treatments for hair loss for men and women suffering from all types of hair loss and for all types of hair.
Our mission is to educate you about hair loss and provide you with a real solution to your hair loss using state-of-the-art proven techniques and procedures. We are committed to helping you discover that the look and feel that you always wanted is actually attainable.
Which Hair Loss Solution is Right for You?
This site has been designed for men and women looking for real answers and real hair loss solutions that actually work. Here we showcase our services and talents. But more importantly, we will provide you with real information regarding hair loss.
Our industry as a whole has been much maligned over the years by many people who offer unproven and unrealistic "cures" for hair loss. Here we will help you separate hair restoration fact from fiction and help you to decide what the best course of action is for you.
About International Hair Restoration Systems
Solutions for hair loss depend entirely on the amount of hair loss, the causes of the hair loss, and the client's expectations. A completely confidential, private evaluation will assist in sorting through your options, including:
Non-Surgical Hair Replacement Systems for men, as well as proven hair loss treatment solutions.
Non-Surgical Hair Replacement Options for women, including hair replacement systems, toppers, the finest European hair wigs, and hair loss treatment options.
Hair Restoration Transplant Surgery (including Eyebrow Restoration).
Hair Additions and Integrations for men and women with thinning hair and hair loss.
Laser Hair Rejuvenation Therapy.
Complete hair loss solutions for children, regardless of the cause of hair loss.
Hair Loss: What You Can Do
It is important to understand that you actually can do something about hair loss. But it is also important to realize that hair loss is progressive and the sooner you do something about it, the better.  We encourage you to schedule a free, confidential hair and scalp evaluation and discover what you can do to restore your hair and your confidence. We invite you to contact us to arrange for a one-on-one consultation with an IHRS specialist who will work with you to answer all your questions and find the best hair loss solution for you.