Hair Loss Treatment & Prevention Products
Hair Loss Treatment Products for Healthy Hair Rejuvenation
IHRS Recommends DHT Sensor
dhtSENSOR is an easy-to-use, clinically tested Hair Loss Treatment & Prevention program designed to help control excessive hair loss, improve the quality and condition of your scalp, minimize hair loss, enhance the appearance of thin looking hair, and stimulate hair growth.
In carefully controlled clinical studies, when used as a complete program, dhtSENSOR was shown to increase the percentage of Anagen (growing) hairs in 80% of test patients. 100% of the test group had substantial increases in hair shaft diameter and had larger, more deeply rooted hair follicles. Additionally, 40% of the test group showed increased Vellus (new) hair development.
Results Supported by Clinical Studies
Clinical Studies were performed by a leading Trichology Research Clinic. Once it was determined a patient genuinely had excessive hair loss, they used the complete dhtSENSOR program daily and were reviewed in the Clinic monthly. Anagen (growing)/Catagen (dormant) ratios, hair shaft diameters and hair follicle size and depth were all carefully documented, and research continued for a six-month period.
University Tested. As part of dhtSENSOR's hair loss control studies, skin penetration tests were performed by the Dermatology Department of a major California University. This study documented that dhtSENSOR's unique micro-emulsion delivered more than 3,000 micrograms per daily application of Enzyme Complex directly into the scalp and hair follicle.
Who should use dhtSENSOR?
Men and women who are beginning to experience thinning hair, or who have naturally thin, fine hair.
Will dhtSENSOR prevent hair loss?
At the very least the dhtSENSOR program slows down excessive hair loss and, in many cases, holds off further hair loss indefinitely. In clinical studies, 40% of the test group showed increased hair development.
The dhtSENSOR program brings together clinically proven hair loss control products in one easy-to-use program to help improve the overall scalp and hair environment, significantly block DHT (Dihydro-testosterone), provide complete nutrition for your hair, and enhance the appearance of thin looking hair by minimizing hair loss and stimulating hair growth.
The DHT Sensor program is the result of over 15 years of pharmaceutical research, development and clinical studies. The result is a one of the safest, most effective, proven hair loss control, prevention, and rejuvenation programs available today.
The DHT Sensor program utilizes a multi-therapeutic approach with carefully balanced products designed to provide proper scalp hygiene and nutrition, while suppressing the development of Dihydrotestosterone (DHT), the most common cause of hair loss.
DHT Sensor has been found to be particularly effective when combined with low level laser hair therapy.
DHT Sensor is Not for Everyone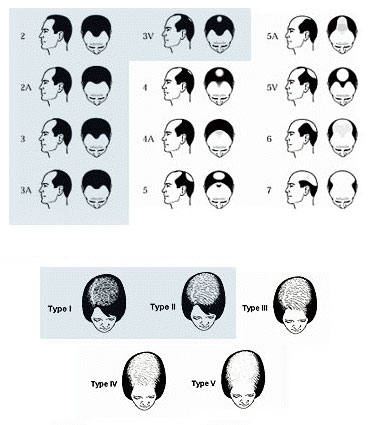 DHT Sensor has proven to be effective in treating the progression of mild to moderate hair loss in both men and women.  Generally, this classification of hair loss is illustrated in the following Norwood and Ludwig hair loss classification charts.
DHT Sensor has been shown to be most effective in men who present with a hair loss classification no more than Norwood Class Three and in women who present with a hair loss classification no greater than Ludwig Type II.
Now you can reap the benefits of maintaining the health and life of your existing hair while controlling and fighting hair loss with dhtSENSOR Hair Loss Treatment & Prevention Products.  As us about how the dhtSENSOR prevention program might benefit you and your particular hair loss situation.
Get Started With a Free Consultation

Whether you are experiencing thinning hair and want to stop your hair loss, or want more hair, we offer the latest clinically proven hair loss treatment and hair restoration solutions for men and women of all ages and hair types.
We offer a range of individually customized services and solutions to accommodate multiple medical conditions, including alopecia, chemotherapy-related hair loss, trichotillomania, and thinning hair.
Discreet, Private Consultation & Services
All of our services are provided with your complete privacy in mind. We provide a discreet, confidential, professional atmosphere which our patients appreciate.
Schedule a Consultation Today
Restore your hair and your confidence. Schedule a free, private consultation today.