Women's Non-Surgical Hair Replacement Jacksonville
Individually Customized Women's Hair Replacement Systems for Female Hair Loss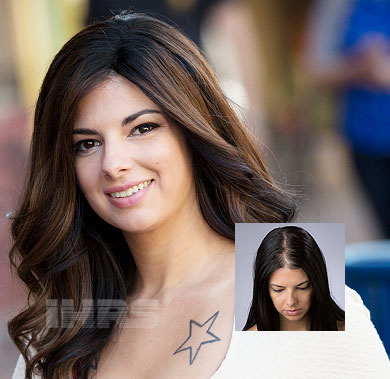 Reallusions Custom Hair Replacement for Women

Reallusions non-surgical custom hair replacement for women. Utilizing the latest in non-surgical women's hair replacement technology, Reallusions Custom Hair Replacement systems for women provide the perfect, natural looking female hair loss solution for active women with thinning hair or Alopecia.
Reallusions custom women's non-surgical hair replacement systems from IHRS in Jacksonville can replace or augment hair in any area of the scalp and recreate a totally natural look regardless of the type of hair loss you are experiencing or your hair type or color.
Beautiful Hair is Back!
At IHRS in Jacksonville, we are dedicated to providing beautiful non-surgical hair loss solutions for women. We custom tailor our services to meet the specific needs of each client with a sensitive approach to professional, personalized services in a caring atmosphere with an emphasis on your individual desires and privacy.
Reallusions is our beautifully natural custom non-surgical hair replacement system that is virtually invisible even up close and to the touch. When you run your fingers through your hair you simply won't be able to tell where your newly added hair begins or ends. With Reallusions hair replacement for women it is now easier than ever to restore your hair back to the volume, density and the healthy look you want.
Women's Non-Surgical Hair Replacement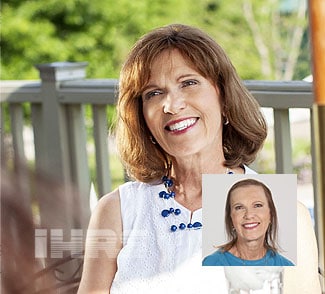 Reallusions women's hair replacement solutions are created from 100% natural human hair to recreate a totally natural front hairline and integrate with your own existing hair, making it ideal for women who suffer from female pattern baldness, as well as alopecia areata, Trichotillomania and other forms of medical hair loss.
International Hair Restoration Systems in Jacksonville has a very talented staff that will cut, color and style your new hair in any fashion you like. Our caring staff and talented stylists will restore the look you remember and loved, or they can create a whole new look just for you. We can also provide you with individually customized hair designs that include perms and hair color in the latest trends and fashion.
Excellence in Women's Hair Restoration
With over 25 years experience, International Hair Restoration Systems in Jacksonville, Florida has the experience to address every type of women's hair loss. Our professional staff will help you identify the best approach and answer all your questions. Schedule your complimentary and private hair loss evaluation today and see just how easy it can be to be yourself again!
Get Started With a Free Consultation

Whether you are experiencing thinning hair and want to stop your hair loss, or want more hair, we offer the latest clinically proven hair loss treatment and hair restoration solutions for men and women of all ages and hair types.
We offer a range of individually customized services and solutions to accommodate multiple medical conditions, including alopecia, chemotherapy-related hair loss, trichotillomania, and thinning hair.
Discreet, Private Consultation & Services
All of our services are provided with your complete privacy in mind. We provide a discreet, confidential, professional atmosphere which our patients appreciate.
Schedule a Consultation Today
Restore your hair and your confidence. Schedule a free, private consultation today.