Men's Non-Surgical Hair Replacement
Individually Customized Men's Hair Replacement Systems for Men's Hair Loss
Custom Hair Loss Solutions for Men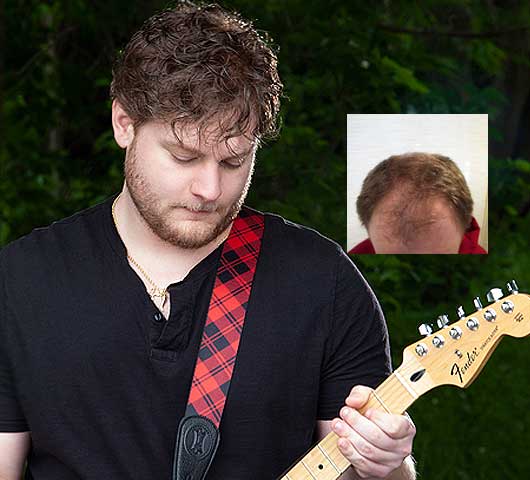 Schedule a Consultation Today
Restore your hair and your confidence. Schedule a free, private consultation today.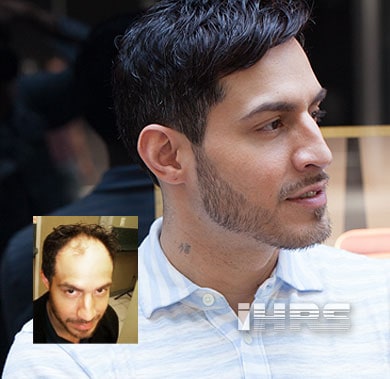 Transitions Men's Hair Replacement
State of the art non-surgical Men's Hair Replacement solutions. Utilizing the latest in non-surgical men's hair replacement technology, Transitions Hair for Men offers a perfect solution for active men experiencing hair loss and thinning hair. Transitions men's hair replacement systems integrate with your own existing hair to add just the right amount of density and length to your existing hair, giving you the full natural look and style you want.
Long, short, any color, any style, your individually customized Transitions hair replacement makes it easy to say goodbye to hair loss and baldness once and for all.
Custom Hair Replacement for Men
Your Transitions non-surgical custom hair replacement provides a totally undetectable solution to male pattern baldness, alopecia, and other causes of male hair loss.
With a totally natural front hairline, your individually customized Transitions men's hair replacement system is designed to meet your specific needs and desires, giving you a completely natural look and feel. Hair color is perfectly matched to your own existing hair.
Because no donor hair is required, unlike hair transplant surgery, you can have the overall density, length and style you've always wanted—quickly and easily, with no down time.
Every Transitions hair replacement hair systems is made from the finest human hair available to give you total confidence in the look and feel of your hair. The hair maintenance is virtually the same process you would do to your own growing hair. You can wash it, style it and go about your day. Transitions Hair for men is the perfect hair loss solution 24 hours a day, seven days a week.
Non-Surgical Men's Hair Replacement Systems Jacksonville
If you notice you are suffering from thinning hair, male pattern baldness, or alopecia and you're nervous about going through the surgical procedure of a hair transplant or medical hair restoration, but you want the ability to be able to style your hair any way you want, then Transitions hair replacement from IHRS may just be the perfect hair loss solution you're looking for.
Get Started With a Free Consultation

Whether you are experiencing thinning hair and want to stop your hair loss, or want more hair, we offer the latest clinically proven hair loss treatment and hair restoration solutions for men and women of all ages and hair types.
We offer a range of individually customized services and solutions to accommodate multiple medical conditions, including alopecia, chemotherapy-related hair loss, trichotillomania, and thinning hair.
Discreet, Private Consultation & Services
All of our services are provided with your complete privacy in mind. We provide a discreet, confidential, professional atmosphere which our patients appreciate.