Chemotherapy, Alopecia and Medical Wigs
Best Wigs for Women. Highest Quality Alopecia and Medical Wigs. Jacksonville, Florida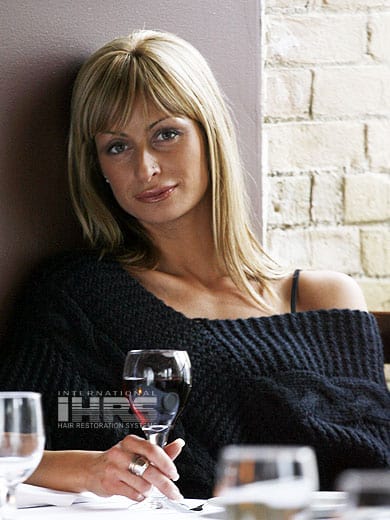 Custom Alopecia and Medical Wigs in Jacksonville
Every woman deserves to to look beautiful and radiate confidence. That's why at IHRS in Jacksonville, we are passionate about offering only the finest in 100% natural human hair wigs for women with alopecia, or thinning hair. With more than 25 years experience, you can trust IHRS to provide the finest in women's wigs in terms of beauty, comfort and quality with our exclusive range of custom alopecia and luxury wigs and hair additions.
Over the years wigs have had a bad reputation. In many cases they deserved that reputation. Any hair replacement business can tell you, that you only notice the bad quality workmanship. High quality craftsmanship is rarely seen simply because it is so well made it looks as natural as real growing hair.
This is why the overwhelming majority of our Alopecia and medical wigs are hand made. Hand knotting gives a wig much more natural look to the amount of hair in the cap as well as how freely the hair moves when the wig is worn. Our women's wigs also offer greater comfort since they are lighter and cooler to wear than machine-made wigs.
Human Hair Wigs at IHRS Jacksonville
We take a lot of pride in our custom human hair wigs. If you want the ultimate comfort and style-ability there is nothing like a high quality human hair wig. Today's human hair wigs are lighter and more easy to take care of than ever.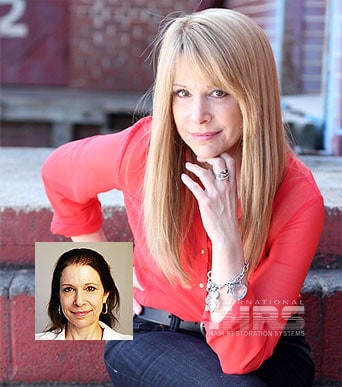 Human hair wigs have an added advantage in that they allow you to use hot blowers, rollers and curling (straightening) irons which is something that synthetic wigs do now allow. As a result, your styling options are only limited by your imagination.
Human hair wigs begin without any style. They can then be cut, colored and styled to the look just the way you want. For this reason we do not have set styles and colors such as those found with the synthetic wigs.
Our virgin European human hair is unprecedented anywhere. Most human hair wigs is processed human hair from China which has been stripped of it's cuticles and bleached. Virgin hair from Europe does not undergo this harsh process, and as a result, it makes for a much softer and lighter wig with more natural color, depth of tone and strength.
Styling Your New Wig
A quality human hair wig has to be styled. It has to be custom tailored to fit you and your individual needs, perfectly. Styling your wig is an important step and that is why we have the finest hair replacement and wig stylists in Jacksonville to ensure your wig or hair additions look fantastic.
At IHRS, our stylists and technicians have a passion when it comes to hair. Caring for your wig is very easy to do and we will walk you through the process so you will know exactly how to care for your new wig before you take it home.
We also do work for our clients for any re-cuts and trims on our wigs for a nominal fee. We can also perform hair colors, perms and other services on our clients own hair but only if they are our clients and are wearing our hair along with their own. If you purchase something somewhere else, however, we do no trim or cut those items.
Beautiful Human Hair Wigs for Women
The staff at IHRS in Jacksonville is devoted to delivering and the absolution highest level of care and expertise on your individual hair loss solution, comfort and privacy. We invite you to contact us for a free, private, confidential appointment.
Get Started With a Free Consultation

Whether you are experiencing thinning hair and want to stop your hair loss, or want more hair, we offer the latest clinically proven hair loss treatment and hair restoration solutions for men and women of all ages and hair types.
We offer a range of individually customized services and solutions to accommodate multiple medical conditions, including alopecia, chemotherapy-related hair loss, trichotillomania, and thinning hair.
Discreet, Private Consultation & Services
All of our services are provided with your complete privacy in mind. We provide a discreet, confidential, professional atmosphere which our patients appreciate.
Schedule a Consultation Today
Restore your hair and your confidence. Schedule a free, private consultation today.