Hair Transplants Florida – PAI Multi-Unit Hair Grafting
™
More Transplanted Hair with Fewer Procedures & More Natural Results
Permanent, Natural Hair Restoration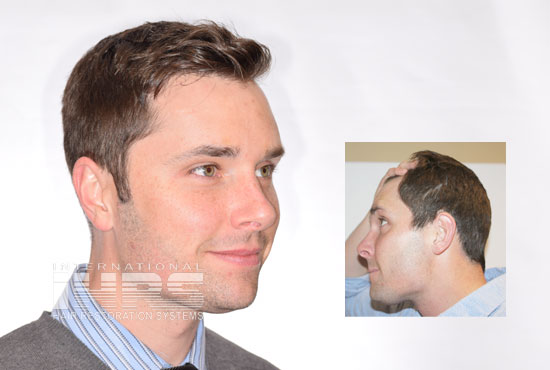 Every Multi-Unit Hair Grafting ™ Hair Transplant is completely natural looking and customized exclusively for your hair loss. You'll be the center of attention on the day of your procedure as the surgeon designs a plan based on your specific hair restoration needs.
Schedule a Consultation Today
Restore your hair and your confidence. Schedule a free, private consultation today.
PAI Multi-Unit Hair Grafting™ Hair Transplant Technology
Multi-Unit Hair Grafting™ is an exclusive trademarked hair transplant procedure by PAI Medical that uses a blend of different hair groupings (grafts) that are moved, or redistributed, according to the natural way in which they grow.
By transplanting up to twice the amount of hair in a single session, we reduce the number of hair transplant procedures, reduce cost, and maximize results. The hair transplant doctors at PAI Medical discovered that by combining Micro and Follicular Unit Grafts with the strengths and advantages of the Multi Unit Grafts, they are able to create a more natural hair line that is both age and gender specific.
PAI's exclusive Multi-Unit Hair Grafting procedures are available in the Jacksonville, Florida area exclusively at International Hair Restoration Systems.
Multi-Unit Hair Grafting™ combines the strengths of micro and follicular unit grafts with the advantages of multi-unit grafting to create a much more natural hairline that is both gender and age appropriate.
The Benefits of Multi-Unit Hair Grafting™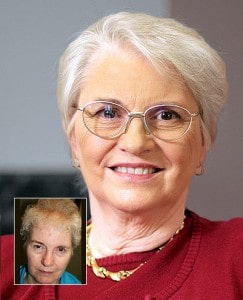 Why choose IHRS and our Multi-Unit Hair Grafting™ procedure? Let the benefits speak for themselves:
Maximum hair density and volume of any hair transplant procedure
Overall cost savings with fewer hair transplant sessions
Totally natural, completely undetectable results and appearance
Ideal for both men and women with moderate to advanced hair loss, and all hair types
Unmatched hair transplant results
But the most significant reason to consider the Multi-Unit Hair Grafting™ option is totally natural looking results and overall hair density. One hair transplant session delivers up to twice the overall transplanted grafts when compared with traditional FUT and FUE transplantation techniques.
Comfortable Out-Patient Hair Transplant Procedure
Multi-Unit Hair Grafting™ typically takes less time than FUE hair transplants with the average MUHG procedure lasting generally from three to five hours. Shorter procedure time also lessens the possibility of hair attrition while improving patient comfort. Hair attrition is simply a condition where some of the hair being transplanted dies before it can be transplanted. This can occur when procedures last longer than six hours.
At IHRS, patient comfort is paramount. While relaxing in an ergonomically comfortable chair, patients can watch TV, listen to music, read, use their mobile phone or tablet, and even take a nap.
Permanent Natural Looking Results
Our specially developed and trademarked MUHG hair transplantation technique enhances your transplanted hair density by utilizing a combination of multiple graft sizes, including multiple follicular unit grafts to keep hairs together in naturally occurring patterns.
Enhances Donor Area Results
With PAI Multi-Unit Hair Grafting™ from IHRS, a micro-thin one centimeter strip of tissue is harvested from the most dense area of hair on the back of the patient's head. This ensures that surrounding areas of hair are left untouched and available for future procedures if desired. Unlike traditional FUT procedures, this technique does not compromise the donor area, thereby limiting the number of potential procedures a patient may elect over their lifetime.
Proven Hair Transplant Results
If you are considering hair transplantation, get the facts you need to help you find the perfect hair restoration procedure for you. We encourage you to contact our Jacksonville Hair Restoration clinic today to learn more about the hair restoration options available to you. A professional IHRS hair restoration specialist will work one-on-one with you to help you find the perfect hair loss solution for you.
Get Started With a Free Consultation

Whether you are experiencing thinning hair and want to stop your hair loss, or want more hair, we offer the latest clinically proven hair loss treatment and hair restoration solutions for men and women of all ages and hair types.
We offer a range of individually customized services and solutions to accommodate multiple medical conditions, including alopecia, chemotherapy-related hair loss, trichotillomania, and thinning hair.
Discreet, Private Consultation & Services
All of our services are provided with your complete privacy in mind. We provide a discreet, confidential, professional atmosphere which our patients appreciate.
Schedule a Consultation Today
Restore your hair and your confidence. Schedule a free, private consultation today.