Considerations When Purchasing a High Quality Human Hair Wig
Do you have hair loss? Are you considering a high quality wig? Have you looked at a Hollywood star and have said to yourself, "Gee, I wish I had hair like that," but never realized your favorite actor was really wearing a beautiful human hair wig?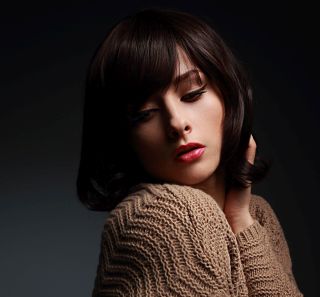 There are a number of people that love to wear wigs because they can quickly and easily change up their hairstyle. There are also men and women that suffer from varying degrees of hair loss and wear human hair wigs as a necessity. Then there are people that have lost their hair because of medical treatments like chemotherapy. Regardless of your reason for getting a beautiful human hair wig, you will want to get one that suits your style and your budget.
Stock vs. Custom Human Hair Wigs
If you are thinking about which type of wig to choose, it might help to meet with a specialist who is familiar with the many types and styles of wigs and can help you choose the custom wig best for you and your needs from style to color and your facial features and lifestyle. There is nothing quite like a fully customized human hair wig, and they are surprisingly affordable. A specialist will make sure that when you wear your custom wig that it looks totally natural, moves naturally and is lightweight and cool to wear on a daily basis.
High Quality Wigs Will Always Look the Best
When someone looks at a real human hair wig, most people do prefer the human hair wig over the synthetic wigs because they have a more natural, growing hair look. If you are looking for a human hair wig, make sure it is made from 100% human hair. Typically wigs come in front lace or full lace varieties. There hair length can be short to very long depending on what you want.
Caring for a Human Hair Wig
You made your decision and now have your human hair wig. Taking proper care of it will ensure you keep it looking healthy and have it for many years to come. You want to take special attention to the washing and care for it. This is important for human hair wigs. Since they are real human hair they don't get the natural oils that hair gets to keep it conditioned. Caring for your new hair isn't complicated. You should get instructions to care for your wig. You will want a wig shampoo to keep it clean. Be sure to never rub the shampoo in and out of the wig. This rubbing motion can tangle the hairs. Should tangles happen you can use special wig brush or comb to remove them. To help protect your beautiful wig, you should store it on a wig stand when not wearing it. This allows it to breathe and keep its shape.