Explaining FUE Hair Transplant Surgery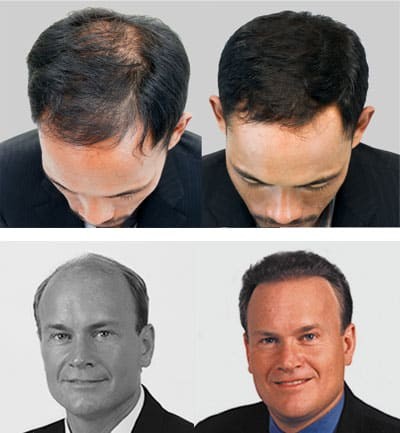 For anyone thinking about having Follicular Unit Extraction (FUE) hair transplant surgery to restore their hair, there are a number of limitations to the procedure of which you should be aware. The procedure is about the re-distribution of hair from the donor area, typically from the back of the scalp.
It doesn't matter what experience the surgeon has or what clinic you go to, they cannot create new hair follicles out of the blue. All the extracted hairs have to come from a donor area. Typically, hair is the thickest at the back of your scalp, so most often this is where the hair is extracted from. Hair transplant surgery is about moving or transplanting hair from one area to another. Using these areas allows a skilled hair transplant surgeon to give you the best and most natural results. The extracted follicles are then placed into the recipient areas of the scalp where they are needed.
How much hair can be harvested from the donor area at the back of your scalp?
A single follicular unit or graft contains 1-5 hairs. On average there are 70 to 100 units or 100 to 200 hairs per square centimeter and around a third of all follicles in the donor area can be extracted for transplantation. This number means the donor area will still have enough density to not appear thin after extraction.
In an FUE hair transplant surgery procedure, on average there is a maximum of 500 units available. While that may seem like a lot, if the patient has extensive baldness then it is unrealistic to expect 100% coverage.
Hair from the back of the head and sometimes the sides are used in hair transplantation because these areas are resistant to the hormone Dihydrotestosterone (DHT). This hormone is what causes pattern baldness and genetic hair thinning in both men and women.
Planning for the Best Hair Transplant Possible
A realistic number of grafts for FUE hair transplant surgery would be around 500 to 2,500 grafts. In order to achieve more, it is possible you may need multiple sessions of FUE hair transplant surgery.
In the hands of our experienced surgeons, we will carefully plan how the grafts are to be extracted to avoid creating bald spots in the donor area. We will also take into account future hair loss possibilities. Rest assured we strive to give every one of our patients results that will be aesthetically pleasing and will be the best possible.