You have done your homework and took the steps to get a fitted hair replacement system, and now you have a great, full head of hair again. Now the next step is making your hair replacement last as long as possible. This is not difficult but there are some aftercare practices you should follow.
After Getting Your New Hair Replacement System
Keep your hair cut a little longer at first. You can always cut it back more later but once it's trimmed there is nothing you can do to make it longer.
At first, your hair system may feel bouncy. That will settle within just a week or two.
It is not uncommon for a hair system to shed some hair in the first month. There is no reason to be concerned as it is a normal process as it settles into your lifestyle.
The bond takes about 24 hours to cure. Don't touch your hair too much even though it is tempting and it can weaken the bond.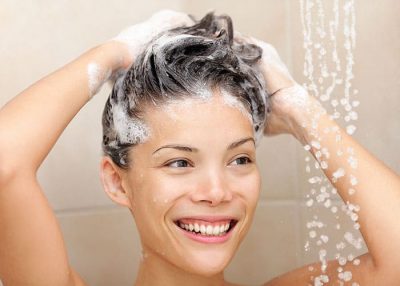 How Often Should You Wash a Hair System? 
A hair system only needs to be washed once or twice a week. The hair doesn't get the natural oils from your scalp so washing it too often can lead to dryness.
When washing your hair don't scrub the shampoo into the hair in a circular motion. All you need to do is gently smooth the shampoo through your hair in one direction. Do the same with the conditioner.
Hair Replacement Drying:
Drying your hair is done with a towel and gently pressing down to your hair to dry. You can use a hairdryer on a cool or warm setting but never on a hot one. To blow-dry your hair with a brush using a vent brush.
Brushing Your Hair System:
The right type of hairbrush is important. We recommend a vent brush with nodules on the end or a wide-tooth comb to help avoid damaging the membrane of your hair system.
Gently run the brush through your hair. Never pull out tangles!
Styling Tips for Non-Surgical Hair Replacements:
Our hair replacement specialists can help you to find the right hair products for you. Hair systems tend to hold their styles so frequent straightening and use of heat isn't necessary.
The advances in hair transplant and hair replacement systems give you incredible looking hair.  Your new hair system you will find is easy to maintain and you will enjoy having a full head of hair for a long time. With some proper care, your hair will remain healthy and nobody will ever know it not your own naturally growing hair.