Learning More About Follicular Unit Extraction (FUE)
One of the most sought after hair restoration surgeries is follicular unit extraction (FUE). It can offer patients that suffer from hair loss and thinning hair a method to help restore their hair. What we want to go over here are the basics of this method and the benefits the procedure.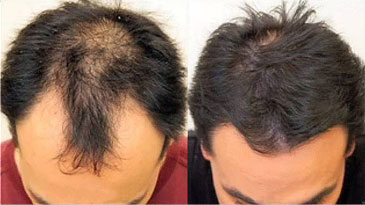 What Is Follicular Unit Extraction (FUE)?
Follicular unit extraction is a technique that takes individual follicular units from the scalp. The FUE stands in contrast to follicular unit transplantation (FUT), known also as the "strip" method, where many hair follicles are removed at once. Each follicular unit graft contains 1, 2, 3 and sometimes 4 hairs. The advantage that FUE has over the traditional FUT strip method is that is allows patients to keep their hair shorter without noticing any scars, and the healing time is much shorter.
Who Is An Ideal Candidate For Follicular Unit Extraction (FUE)?
The ideal candidates for FUE hair restoration surgery is someone who like to keep their hair short and has good hair density in the hair they have on the back of their head. They should stabilize their hair loss (medications, vitamins and low light laser hair therapy are methods used to do that). It is important that you have realistic expectations of the results you can expect from a hair transplant. It is not unusual for FUE procedures to be smaller sessions than the standard FUT procedures. It may, however, require more sessions to get the desired results.
Is Scalp Tightness An Issue With Follicular Unit Extraction (FUE)?
There are some patients that have very tight scalps which can make the removal of hair very difficult with the strip method. The patients are perfect for the FUE method since the hair follicles are removed individually and not in a strip.
Is Follicular Unit Extraction (FUE) Useful To Correct Scalp Scarring?
If you have scalp scaring from other procedures then FUE is an ideal procedure. Hair follicles grafts can be inserted into the prior strip scar to hide it. FUE is also used to help blend in hair transplant procedures such as plugs or mini-grafts.