Hair Transplants – Medical Hair Restoration – Jacksonville FL
Hair Transplant Specialist Dr. Brett Hirsch – Permanent, Natural Hair Restoration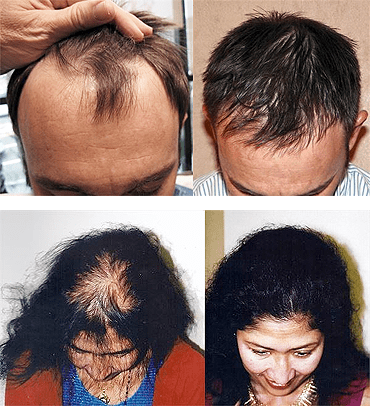 Surgical Hair Restoration
SURGICAL HAIR TRANSPLANT RESTORATION like other types plastic surgery is an art that requires an expert surgeon. Dr. Brett Hirsch, with over 25 years of experience and a trained hand to create the most natural appearing results that are undetectable to even the most critical eye.
At IHRS in Jacksonville, Florida, we take an individual personal approach to hair transplants for each patient. We feel it is essential for there to be an established mutual trust and confidence between the patient and the doctor to get successful hair restoration results. Each transplant procedure that a patients has is completely customized based on their age, hair type, their general health, and of course their degree of hair loss and overall expectations.
Hair Transplants – Medical Hair Restoration – Jacksonville FL
At out clinic we concentrate exclusively on performing the best hair transplantation procedure possible. We move 4 to 6 time the amount of hair as in the standard approach, using follicular unit grafts throughout which produces a completely natural result.
Hair Transplantation: Skill, Artistry, Technique and Teamwork
The decision to do something about your hair loss can be a difficult one. By choosing the most qualified hair restoration expert, the decision becomes much more easy for you to make.
However, no surgeon can achieve this goal without depending on the skilled medical personnel to perform hair transplantation more than any other surgical procedure.
Dr. Brett Hirsch is recognized for his artistic brilliance, incredibly natural results and minimally invasive hair transplant procedures. His practice is devoted to the science and art of hair restoration for both men and women. He is attentive and understanding with an extraordinarily sensitivity to his patients' needs.
From your consultation through the final procedure, Dr. Hirsch will do everything he can to make you feel comfortable and confident in your decision.
Importance of the Doctor-Patient Relationship
The relationship between physician and patient is one in which we pride ourselves with maximum opportunity for communication and openness. There is absolutely no sales-pressure, ever. We have a goal, and that is not to schedule a surgery, but rather to establish an open, trusting relationship between the doctor and the patient. Follow-up calls and visits are always welcomed. Direct access to Dr. Hirsch whether by telephone, e-mail, or in person, is always available.
Surgical Hair Transplantation for Women
For a woman who has been had hair transplant can be quite dramatic to her appearance. Even after only two sessions. For most women, it will require two or three sessions to achieve optimal results.
Generally it is an accepted fact that most women are much more devastated by thinning hair or hair loss than men are. It just simply is not as socially acceptable for a woman to have less than a "full head of hair".
Surgical Hair Restoration for Men & Women
Dr. Brett Hirsch's outstanding medical and surgical staff is thoroughly trained in all hair transplant techniques.
Exceptional Patient Care. We place a very high priority on quality and personalized patient care and services. We want to ensure a pleasant, and comfortable hair restoration procedure, so we always extend every courtesy to our clients and patients to help them get the hair they want.
Let's Get Started!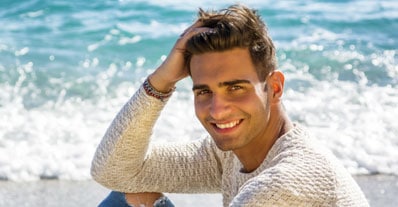 Hair loss and thinning hair can be emotionally traumatic and affect how you see yourself and how you react to others. For over 40 years, we have been helping men and women restore not only their hair, but also their confidence.
Whether you are experiencing thinning hair and want to stop your hair loss, or want more hair, we offer the latest clinically proven hair loss treatment and hair restoration solutions for men and women of all ages and hair types.
We want to help you find the hair loss solution that is right for you. Fill out our form to get started with your free, private consultation.
Get a Free, Private Consultation