One hair transplant method that is getting a lot of attention is the Follicular Unit Excision (FUE). With this procedure receiving more attention, more questions are coming about in regards to how effective it is and what the process is. The most asked questions are if the results are permanent and if there is any maintenance that has to be done for your lifetime. We are going to jump into some of these questions and hopefully give you the answers you are looking for.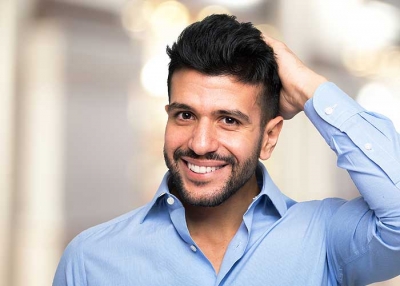 The FUE Hair Transplant Process
The Follicular Unit Excision (FUE) procedure is one of the most effective hair restoration solutions worldwide. The process involves the removal of each individual hair follicle from one donor area. This location is typically the back of the head or the sides of the head. Once removed these follicles are then transplanted when you are experiencing thinning hair.
Those that have undergone FUE hair transplantation notice a significant change in the thickness and hair growth over one year. The time frame can vary from individual to individual. One of the amazing aspects of this procedure is the hair that is transplanted becomes just as strong as the hair on the sides or back of your head. You don't have to worry about it falling out.
Working with a qualified hair transplant specialist is important as this procedure required experience and precision. FUE hair transplants are a permanent hair solution but the are times where a second procedure is needed. While the transplanted hair is permanent, hair loss is progressive and hair around the thinning area may also become thin and the procedure may be needed in that new area.
Does the FUE Hair Transplant Require Regular Maintenance?
The transplanted follicles will continue to grow in the transplanted areas for the rest of your life. In some instances where more than one procedure is required to ensure the desired density is maintained. A follow-up procedure is a way to ensure you keep the density you want.
Maintaining your desired hair density is part of the journey you undergo and it is different for everyone. For some, this may require taking medication and for others, it may another hair transplantation. The surgeon will have to be careful as too many incisions will result in trauma that can affect your results
Whether you are looking into hair restoration procedures, looking for corrective work, or just want to learn more about FUE hair transplants we at International Hair Restoration Systems would be happy to answer any of your hair loss questions.