European Hair Wigs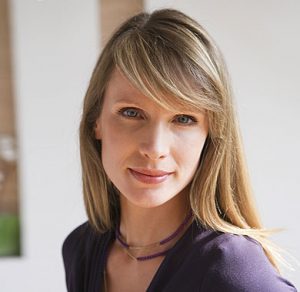 European hair wigs are amazing. For many women dealing with hair loss from alopecia areata, wigs are certainly something they think about. Choosing to wear a wig does wonders for building up your self-image and even your self-esteem.
It doesn't matter if you have been wearing wigs for years or if you are just starting to think about getting one, we know you have questions and we hope to answer them.
European hair wigs are natural and healthy looking and they can be curled, straightened and blown dried with hair dryers. This is because of the quality of hair that is used and the fact that each hair piece is crafted by hand.
What is meant by the term "European Hair?"
European Hair is a term used that simply means the hair trimmed off the head of a person of European decent. Much of the "European Hair" available today comes from Southern America.
When the Wig Manufacturer gets the hair, what happens next?
Hair grows in varying lengths. Wigs are often created with hair that is of all one length. When more than one length of hair is used the wig maker will one use one length of hair at a time to create layers in the wig. The fist step that is done is the European human hair is sorted by length. During this process, we take the opportunity to remove any hairs that may be damaged or not up to our standards. The hair is placed into bundles that are separated by length. For virgin hair (which means it is not color processed) will stop right there and the hair is then sewn into a wig or hair-piece.
How do I care for my European Hair Wig?
It goes without saying that you should use quality hair products that are designed to wash and moisturize European hair wigs. There are a few steps you will want to follow to ensure you keep your wig looking beautiful. The wig specialists at our International Hair Restoration Systems studio can help you choose the right products for your particular wig.
Take a moment to remove all knots first. Lay your wig down flat and detangle gently. You don't want to pull to harshly on the hairs.
Be sure to rinse from the roots to the ends with lukewarm water.
Double shampoo and then condition the wig (with salon quality shampoo and conditioner)
Towel dry (gently)
Leave your European hair wig to dry a little before you start to brush. This gives the root knots time to dry.
One of the advantages of a European Hair Wig is that you can curl it and style it just like your own natural hair. Because your European hair wig is made from the finest quality natural human hair that has not been processed, you can use the same styling tools on your wig as you would your own hair including curling irons, straighteners, and hot air blow dryers. Pro tip: use only professional grade styling tools on your wig. You will be glad you did.
When brushing your wig we know it can be tempting to brush away, but remember it is a wig so be gently with the strokes.
Storing your wig is important to make sure they will hold her style and also help them live a little longer.